Today, almost every CMS uses a database to store information. It is in this article, we will understand what is the hosting of MySQL databases .
So, first of all, it is necessary to note the fact that the database installed on hosting mysql is very, very useful for maintaining your own website. Thus, working with static projects that include only a few pages can be easily and even without the use of a database.
However, it is no secret that almost all sites start to grow over time, therefore, the database will be required anyway. In particular, the operation of dynamic sites is generally not considered possible – to store arrays of various information in several hundred "heavy" files and to configure the server in a special way is extremely troublesome.
Creating a database on a hosting is a much simpler task, because it is thanks to the database that you can organize and structure information. The code for using databases will be much easier than similar codes for working with system files.
What is the database? In fact, we have a set of tables that are related to each other. For example, one table can store information about a user registered on the site, while another table can contain information about the comments that the user leaves on the resource.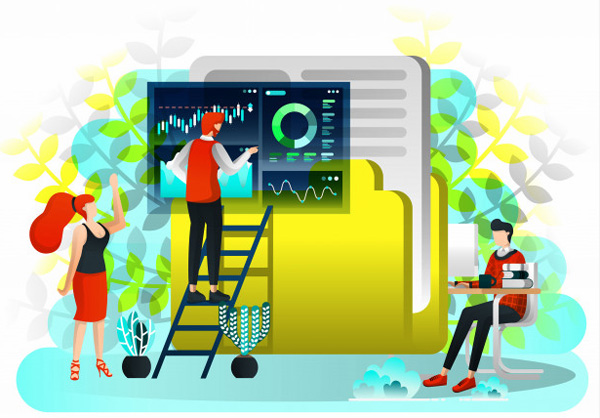 A revolutionary solution is to store all the site information (comments and lists format) in the Database. However, the database is not a static formation – it is almost constantly updated and replenished. In order to easily manage the database, as well as to add new information or make any changes, you need to use special management systems.
So, you are faced with the need to create a database on a hosting. In this case, you need to understand that the leader of all modern Internet technologies is MySQL . In the slang of the masters, it sounds like "muscle". Therefore, if somewhere there is an expression of this format – "engine on a muscle", then you will know that the CMS installed on the site uses a MySQL database.
What are the advantages of this database? First of all – the highest data processing speed, optimum reliability. It is very important to note also the fact that MySQL today is distributed absolutely free of charge – moreover, it is a popular software with open source code. Any webmaster can tailor this development for their own needs.
Let's talk about how mysql database hosting works. So, you need to imagine a simple table with addresses, phone numbers or names. Actually, the data in the database is stored in approximately the same way – they are organized by structuring the rows and columns.
Each of the columns has an assigned name, which is reflected in the name. The columns are arranged in a strictly defined order – however, they are strictly, in turn, not ordered. Modern database hosting has non-unique as well as unique databases. Non-unique are the time, year of birth and name. Unique databases – credit card numbers, as well as hosting service agreements.
A huge advantage of the database is the implemented ability to work with the API interface , which provides easy user access to the DBMS.